Select the test for which you are preparing:
Testing for International Mobility:
Immigration Testing and Issues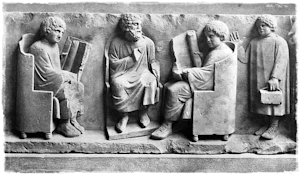 Test preparation has existed for as long as there have been tests. Plato's Republic sets out a curriculum for leaders, and tests are an important part of the selection process:
"And when they are 50 years old, those who have come through all our practical and intellectual tests with distinction must be brought to their final trial, and made to lift their mind's eye to look at the source of all light, and see the good itself, which they can take as a pattern for ordering their own life as well as that of society and the individual"
Plato, 360 BC, The Republic
See discussion in Fulcher, G. (2015). Re-examining Language Testing: A Philosophical and Social Inquiry. London & New York: Routledge.